Our key people: Bruce Ullrich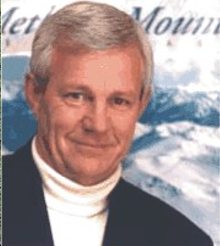 N B (Bruce) ULLRICH, OBE (B.Com. (Cant.); M.B.A. (Massey); F.Inst.D. (UK); A.C.A. (Hon.Ret'd); Hon. Professor (Shanxi College of TCM) & (Beijing Open U))
Bruce Ullrich was awarded an OBE by the Government for services to New Zealand.
He joined the team as a financial advisor (and later, Financial Director) in 1995 after watching its progress from the sidelines for several years.
He has had a distinguished career in business and sports administration and is a Member of the New Zealand Institute of Chartered Accountants and a Fellow of the Institute of Directors.
He remains an independent international investment banker but has taken a keen interest in the financial well-being and structure of the company.
He has been awarded the Paul Harris Fellowship by Rotary International.
He has contributed 27 years as a member of a University Council (21 years at University of Canterbury and 6 years at Massey University) and spent 10 years on the Board of Christchurch BHS including a term as Chairman).
He is also Honorary Professor of two Chinese universities.
At a glance
Director, finance
MBA, B.Com
Significant shareholder
A.C.A (Hon.Ret'd) and F.Inst.D.(UK)
Partner KPMG (12yrs)
Paul Harris Fellow
Chef de Mission 3 NZ Olympic and Commonwealth Games Teams
VP NZ Olympic Cmte
Served on the council of two major universities
Now a senior member of the Massey University Council
Dir. several companies