Cross Slot releases new single toolbar design
Cross Slot has unveiled a new toolbar design for broad-acre seeding. The new machine has just successfully completed it's first season of seeding in South Australia. The new design, using a single toolbar for opener mounting, is available in seeding widths from 9m (30') to 15m (50') and complements other toolbar designs from Cross Slot up to 18m (60').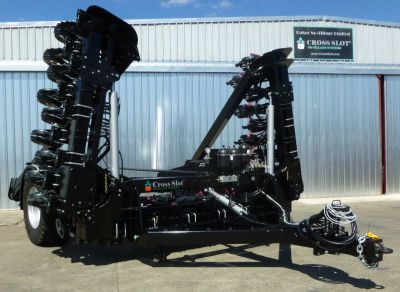 Row spacing on the new design can be 300mm (12") or greater.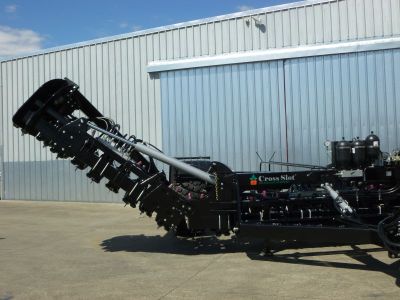 This new compact design can be configured for tow-behind or tow-between comodity carts and features the unique Cross Slot opener technology with electro-hydraulic auto-down-force control (ADF) and separate fertiliser banding capability.

The machine shown has a seeding width of 10.5m (35') with row-spacing at 338mm (13.3").
See the machine working in South Australia!
Comments are turned off for this item